Regular price
$49.95 USD
Sale price
$28.95 USD
Unit price
per
Sale
Sold out
Dominion Active Adjustable Calf Brace makes you move comfortably and at ease, as well as improving the blood circulation.
Suitable for those who have larger legs and are feeling the symptoms as follows:
Legs cramps
Swelling
Leg pain
Numbness
Heaviness in your legs
Redness
Itching
Rash
and also for those who are having difficulty finding the right compression socks that fit.
Then you have found the one for you!
After you wrap your calf with your compression brace, it will stay in place and give you the proper support you need to be able to walk around up hills through any terrain with less heaviness and more circulation.
Compression brace perfect for people with larger legs, suffering with leg pain and those who seeks solution to improve circulation.
The Dominion Active adjustable Calf Brace will activate the veins in your calves making the circulation better than ever. It will help your lower legs with less heaviness as you walk throughout the days.
Most importantly, worrying about finding the right size will never be a problem as searching for the proper fit is always a struggle because, it is designed to fit people with larger legs and are adjustable for swollen legs.
How can Dominion Active adjustable Calf Brace greatly contribute comfort and improve the quality of your life

Fits to people with larger legs,

 

the size is not an issue as it is a true one-size-fits-all design for all leg sizes.
Reduces leg pain and swelling

 

that enables you to move freely anytime. Improving the circulation in the legs preventing other medical conditions to occur that may result to poor blood flow.
Less swelling to reduce blood clots

 

by providing proper amount of compression around the legs with adjustable straps fit for all sizes.
Adjust the straps base on the minority or severity of the swelling

 

allowing you to have the right amount of compression unlike other regular compression socks or sleeves.
Makes your legs feel the never before comfort

 

as it alleviates the numbness or weakness in your legs helping you focus on your daily life activities rather than the pain.
Improving the blood flow in your legs

 

that helps the tissue take the nutrients needed, eliminating the waste, giving your legs a long-term health and strength.
Adjustable straps give your legs the right amount of compression that regular socks or sleeves can never provide.
This adjustable calf brace allows you to loosen or tighten the calf brace depending on the swelling of your legs. The size of your legs does not matter with the help of its adjustable straps.

Dominion Active adjustable Calf Brace is very comfortable to walk with due to its ultra-premium materials. Our calf brace is also a wrap-on calf wraps that allows you to only take it off leaving the shoes on.
Best for people who have:
Calf pain

Varicose veins

Leg cramps

Restless legs

Strained calf muscles

Cold feet from poor circulation

Lymphedema

Swollen lower legs

Shin splints

Deadlift shin guards when lifting weights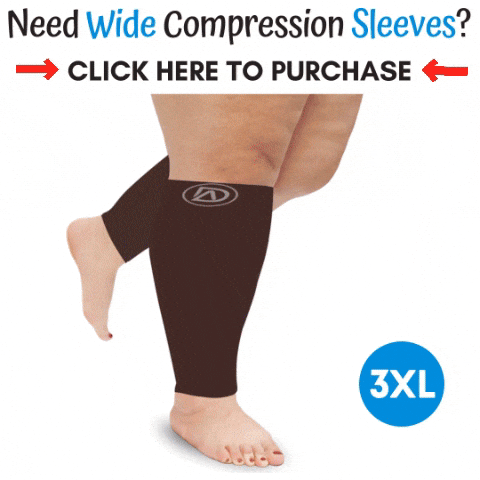 Guaranteed safe and secure checkout!
Share
View full details